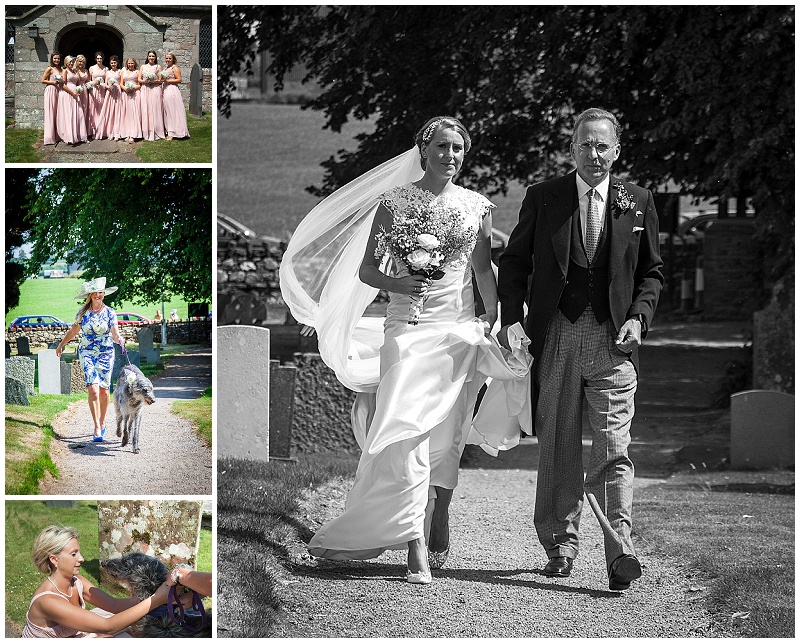 What a perfect wedding! The sun shone, Niamh looked gorgeous in a white satin elegant gown and a lovely flowing veil – always good for the photographs!, Tim looked very handsome in tails and a pink tie. A really pretty local church – two priests! There was an ancient cumbrian tradition upheld. the gates to the church were tied up and Niamh & Tom had to pay to get out! Thats a new one on me!!
Then it was back to the family home and an indian marquee and a jazz band by the river – so romantic
The horses had to be included in the photos!

Then down to the river bank for 10 mins of B&G shots. Forgot about the hole in my wellies!!
I couldnt resist one more photo by the millrace pond before Niamh and Tim joined their friends and family for pimms.