At a time when dog owners are concerned about what is in manufactured pet food, Tilly & Mungo, our Jackadoodles have ostensibly come up with some healthy dog treats for owners to make at home.
This entertaining book contains ten easy to prepare, delicious and healthy snacks for doggie treats. From banana barkottis to sweet potato wedges with cinnamon & turmeric [ awfully good for dogs]. Tried and tested by Tilly, Mungo and us!
The recipes are interspersed with some lovely photos from previous ''doggie shoots''creating an affectionate look at Tilly and Mungos canine friends. A great book for all dog lovers.
An ideal present at just £10
The best thing since tummy tickles.
50 pages, 7" x 7" paperback book £10 plus £3.50 p/p
Stockists
Waterstones,   Ardross,  Muddy Boots,  Pillars of Hercules, Loch Levens Larder, Rogers of Cupar, Glendoick Garden Centre,
The Villager Tearoom in Ceres,
Blacketyside Farm Shop in Leven,
Gloagburn Farm Shop,
Bonkers - St Andrews & Edinburgh, Pitscottie Crop Services, Lindores Distillery, The Diving Gannet in St Monans,  Jamesfield Farm Shop, St Andrews Cheese Co near Pittemnweem,  Balgove Larder,  Pearls Pet Care in Forres, The Dog House in Markinch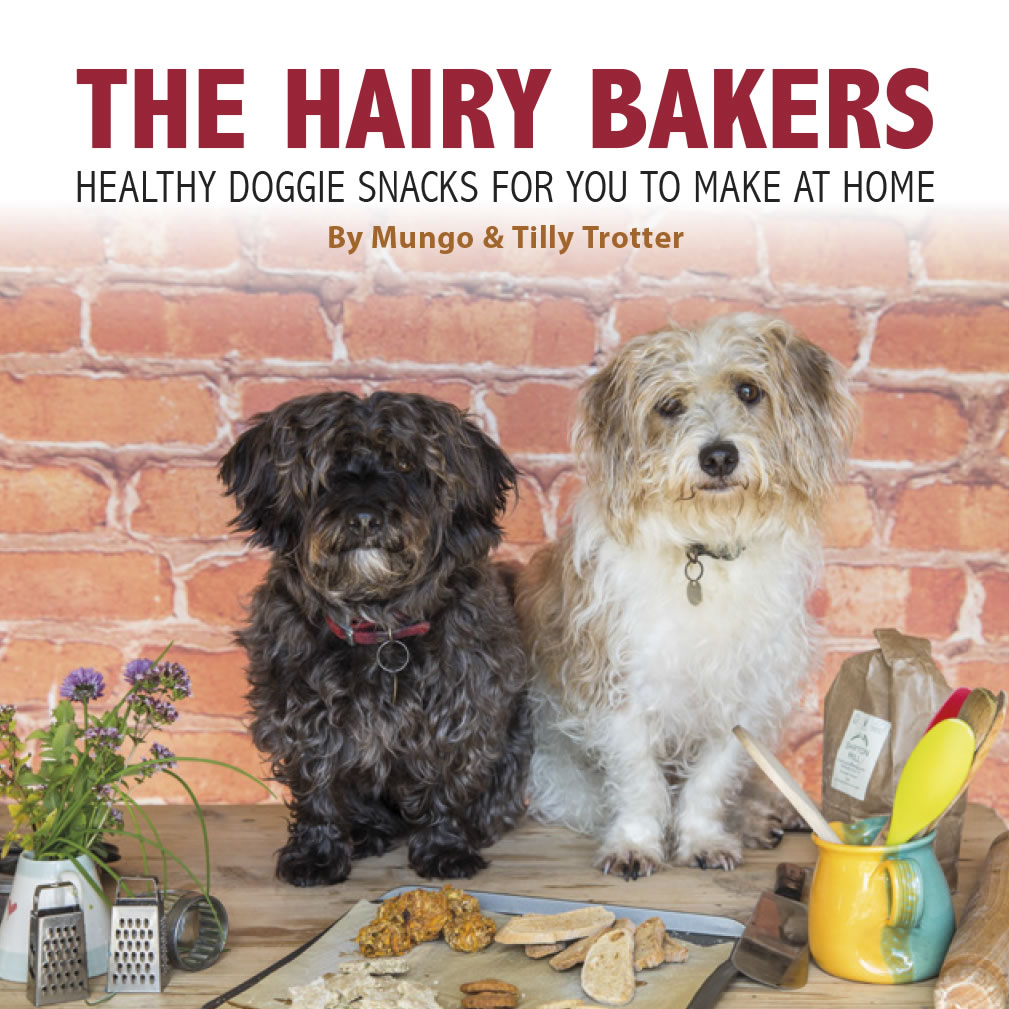 Amazing value and the perfect Christmas present for dog owners.
50 pages, 7" x 7" paperback book £10 plus £3.50 p/p
Now includes a complimentary £10 voucher for use against a Pet Portrait Session
A PayPal account is not required and you can order more than one book in the basket, P&P stays at £3.50 for multiple book orders.